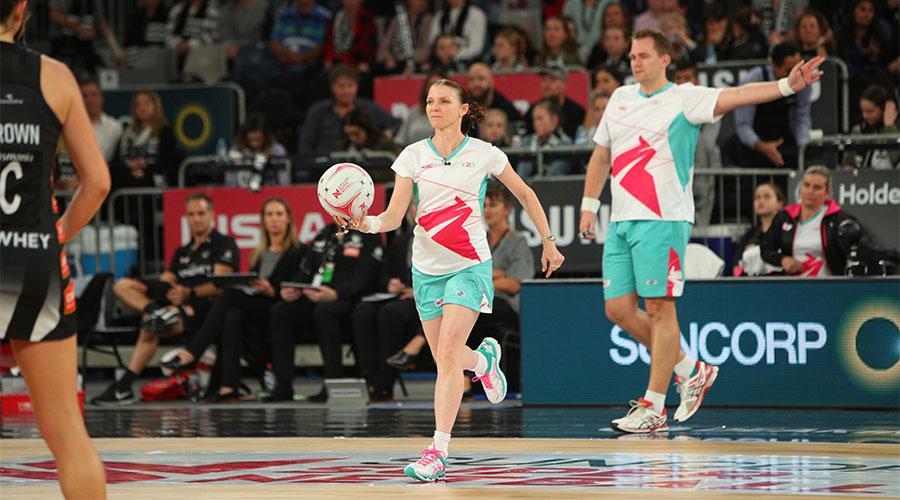 Suncorp Super Netball launches Everything Is Possible 2021 season
Posted by Kate Dyer on
Netball season was launched today with eight Club captains coming together to unveil the campaign,
Amongst those launching the season, in a captains' virtual roundtable hosted by former Australian
Diamonds captain Liz Ellis AO, was Kate Moloney (Melbourne Vixens), Geva Mentor (Collingwood
Magpies), Karla Pretorius (Sunshine Coast Lightning), Tara Hinchliffe (Vice Captain, Queensland
Firebirds), Courtney Bruce (West Coast Fever), Jo Harten (GIANTS Netball), Maddy Proud (Co-
Captain, NSW Swifts) and Hannah Petty (Adelaide Thunderbirds).
The Everything Is Possible campaign is a nod to what has been, and an eye to the future on what is to come. It's a testament to what the athletes go through every week to take to the court and the sacrifices they make, to be part of the best netball league in the world.
After the league was forced to relocate to Queensland for the majority of the season, the competition returns to home states and crowds in 2021 with players being able to finally reconnect with their fans.
The new season also brings with it new rules, with the introduction of extra time, meaning no more drawn games and a new set of challenges for athletes and coaches to get the competitive edge over their opponents.
Speaking at today's launch, reigning Suncorp Super Netball Championship Melbourne Vixens Captain Kate Moloney said there was much to look forward to in 2021.
"We're so excited to be playing in front of home crowds this season. Welcoming fans back to the game across the whole country will be one of the true highlights for all players.
"As players we are motivated each week by our fans, and there's nothing like a passionate and vocal crowd to give us that extra motivation to get across the line."